#PittsburghMe: How the City Transforms Point Park Students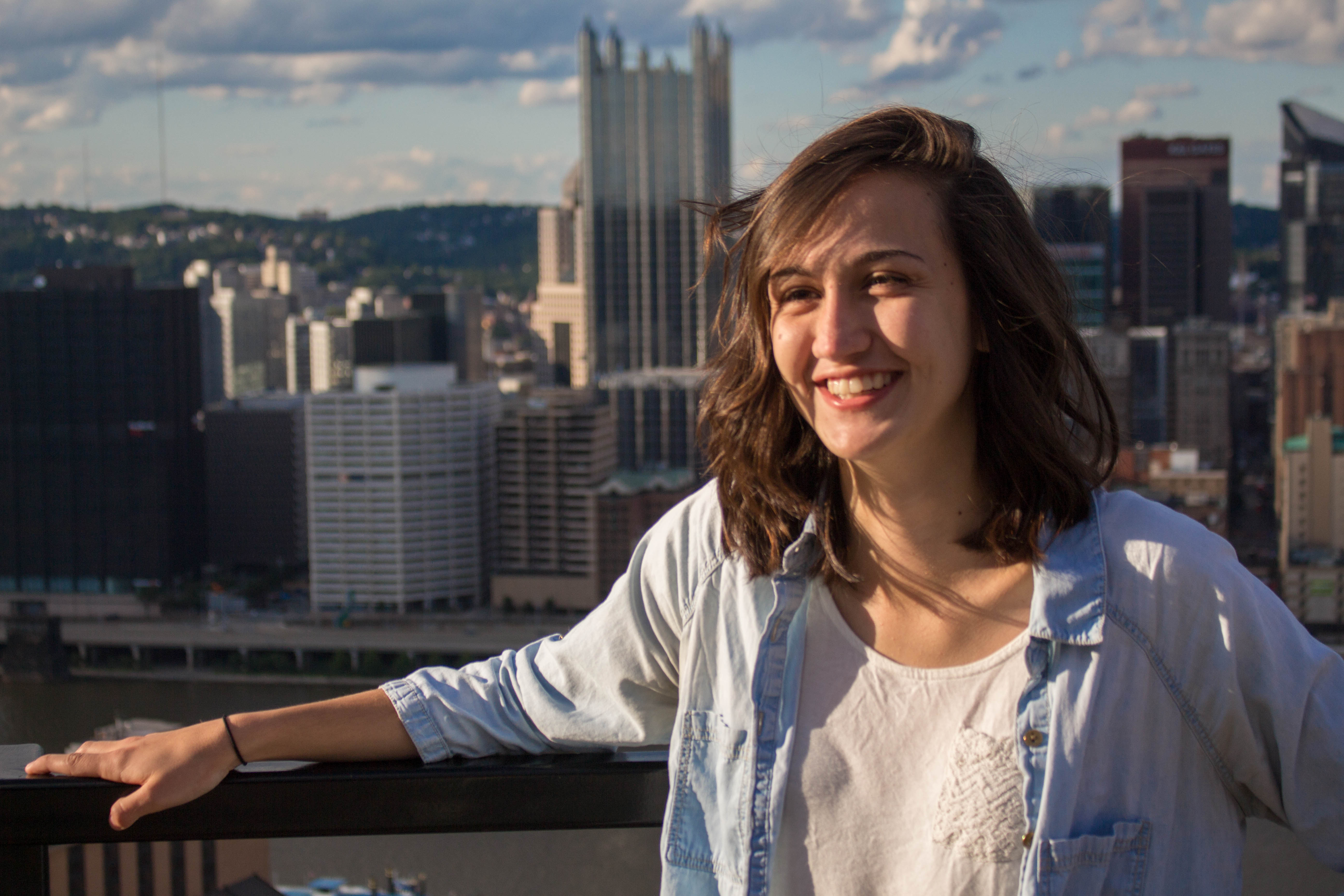 Downtown Pittsburgh Adds to Your Point Park Experience
We're asking students how Downtown Pittsburgh has transformed them during their time at Point Park.
In #PittsburghMe profiles, we'll introduce you to current students who will share their perspective on the Point Park University experience. Students from far away - and not so far away - will provide their take on how Downtown Pittsburgh and Point Park University have changed them for the better.
Public Relations and Advertising major from Pinetop-Lakeside, Ariz.

How does Pittsburgh compare to your hometown?
I come from a small town in Arizona. It's cold here, but I'm dealing with Pittsburgh's winter fairly well. A small town and a big city are usually very different. However, one similarity that I have found is that my hometown and Pittsburgh both have close-knit communities. Even if you aren't a local, you don't feel alone.
Theatre Arts: Performance and Practices major from Cranberry Township, Pa.

Where is your favorite place to study on campus?
My favorite place to study on campus is in the recently renovated library study rooms. They're quiet and spacious, and you can hook up your computer to the screen monitors for presentations and take notes on the desks! This makes collaborating for group projects so much easier, and allows an efficient work environment for studying. I love this new addition to the library.
Screenwriting major from Erie, Pa.

How is Point Park preparing you for the next steps in your life?
Point Park has prepared me by challenging me to become in-tune with who I really am and what I really want out of life. Aside from living right Downtown (which in and of itself has prepared me for my future), Point Park has provided me with many opportunities to discover who I am. I have been introduced to and befriended by some excellent people, I have failed and succeeded, and I have challenged the way I think in every way possible.