more news
Conservatory Dance Announces New Season
Thursday, July 31, 2014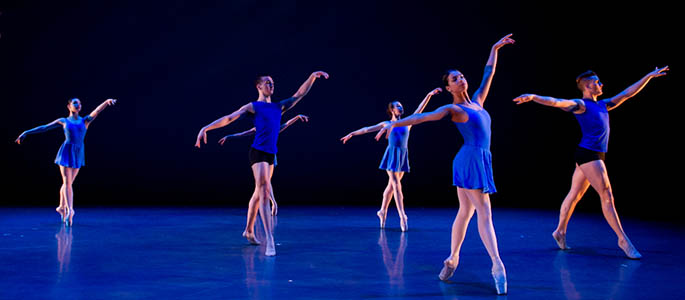 As part of the 2014-2015 Conservatory Dance Company season, dance majors will once again have the unique opportunity to train with legendary and sought-after choreographers and dancers. The season includes:
Student Choreography Project
Oct. 3-5
GRW Performance Studio, Point Park University
The Student Choreography Project is a showcase of original choreography by the Conservatory's top students. Recognized for national festivals and awards, this edgy and inspired concert features selections from a variety of dance genres by some of today's most promising young artists.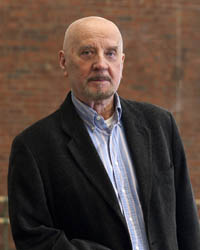 Retired Professor Nicolas Petrov returns to choreograph Romeo and Juliet, Dec. 5-14.

---
Related links
Dance Program
Dance Auditions
Dance Facilities
Apply Online Free
Contemporary Choreographers
Choreographed by alumnus Luke Murphy, David Morse, Ronin Koresh and Troy Powell
Nov. 14-23
GRW Performance Studio, Point Park University
Choreographers Murphy, Morse, Koresh and Powell collaborate with Conservatory Dance Company students in a performance like you've never seen before. These innovative choreographers bring their unique perspectives to a show that features an exciting fusion of styles.
Romeo and Juliet
Choreographed by retired Professor Nicolas Petrov, music by Sergei Prokofiev
Dec. 5-14
Rockwell Theatre, Pittsburgh Playhouse
The Conservatory Dance Company restages another memorable production of Prokofiev's famous ballet, choreographed by Petrov, an internationally acclaimed dancer, choreographer and artistic director who retired from Point Park last year. He choreographed the American premiere of Romeo and Juliet at Point Park more than 40 years ago. It was his first production at the school.
Conservatory Dance Company at the Byham Theater
This performance showcases the diverse and impressive talents of the Conservatory Dance Company students, featuring an exciting array of dance legends and styles. Each has influenced the dance world's past and inspires its future. Past performances at the Byham have included pieces by George Balanchine, Martha Graham, David Parsons, Dwight Rhoden, Alejandro Cerrudo, José Limón, Ben Stevenson and Raphael Xavier.
Point Park Connections
April 10-12
GRW Performance Studio, Point Park University
Point Park Connections is an opportunity to see students shine in premiere pieces featuring a wide range of dance styles and experiences through the adjunct dance faculty.
Conservatory Dance Company at Point Park University
Choreographed by dance faculty members Doug Bentz, Rubén Graciani, Kiesha Lalama, Garfield Lemonius, Peter Merz and Ron Tassone
April 17-26
GRW Performance Studio, Point Park University
Conservatory Dance Company students shine on stage in this annual tradition featuring the dazzling work of our most accomplished dance faculty.
Ticket Information
Season subscriptions, which save patrons up to 35 percent off single ticket prices, are available now and can be purchased for $72. Single tickets are $18-$20 and will go on sale at 10 a.m., Monday, Aug. 18. Those who purchase three subscriptions get the fourth free.
To order a season subscription, contact the Pittsburgh Playhouse box office by phone 412-392-8000, or online www.pittsburghplayhouse.com.
More About: dance, Conservatory Dance Company