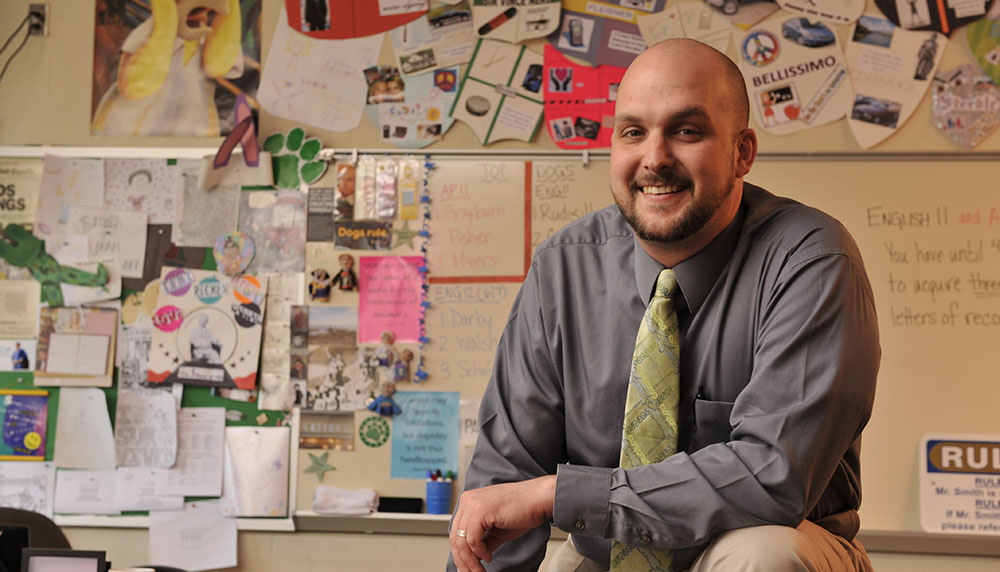 ABCTE Graduate Profile

Point Park University's ABCTE program helped physical therapy professional Rachael Morrow, D.P.T., transition to a teaching career as a secondary education biology and chemistry teacher at North Allegheny Intermediate High School.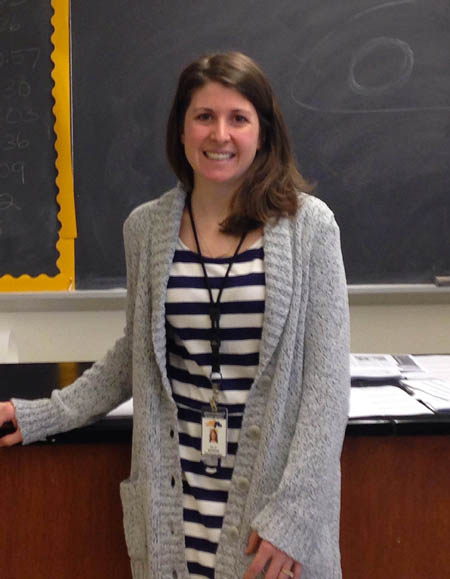 Mentoring Program
The flowchart below lists the procedures that must be followed in order to complete the ABCTE mentoring process through Point Park University.
Any questions should be directed to Ken Mori, ABCTE Program coordinator, at 412-392-3487 or kmori@pointpark.edu.
Event
Person Responsible
Action

Acquisition of ABCTE Certificate

 

ABCTE

 

You are now ready to apply for mentoring.

 

Inquiry is made to Point Park University regarding mentoring.

 

 

Application for Mentoring will be forwarded to the applicant.


 

Application for Mentoring is completed and submitted.

 

 

Candidate will acquire his/her own placement. (The placement must consist of at least 12 weeks of full-time, full-day teaching in the candidate's certification area. Part-time placements are not acceptable. Cyber school placements are not acceptable.)
Application for Mentoring will be submitted to Ken Mori. (Please see Application for Mentoring Checklist at bottom of page.)
Packet will be reviewed and returned if it is incomplete.
If packet is complete, applicant will receive a confirmation letter/email.

 

Point Park University Application, Registration and Financial Responsibility Forms Completed

 

 

Candidate will receive forms and will be expected to complete and return them in a timely manner.
Candidate will remit fees immediately when invoices are received.

Mentoring Process Begins

 

Education Department Representative (EDR), Ken Mori

 

Supervisor/Mentor assigned
Letter/email of approval sent to applicant
Mentoring Process begins

 

Mentoring Process

 

Candidate

 

Candidate will provide weekly reports to the supervisor.
Candidates will be responsible for compiling their portfolio throughout the duration of the placement.

 

Mentoring Process

 

Assigned Supervisor/Mentor

 

Supervisor/Mentor will observe a minimum of four times and complete a PDE 430 at the end of each visit.
Supervisor/Mentor will monitor and provide feedback for all reports
Supervisor/Mentor will provide counseling and support when needed
After each visit, supervisor/mentor will submit receipts for fees incurred to EDR.

Mentoring Process
Retreats/ Seminars
Assigned Supervisor/Mentor

The mentor will deliver one retreat/seminar packet at each of the mentoring visits
The retreat/seminar packet consists of a DVD, PowerPoint, printed materials and assigned task. The topics presented are timely and related to the candidate's mentoring and teaching experience.
The candidate will view the DVD and PowerPoint presentation, review the printed materials and complete the task prior to the mentor's subsequent visit. The mentor will conduct a discussion of the retreat/seminar with the candidate, determine whether the candidate has completed the task successfully and submit that information to the EDR.
A certificate of completion will be issued to the candidate by the EDR.
A professional portfolio must be submitted at the end of the 12 week experience. (Guidance by the mentor will be provided.)

Mentoring Process Completed

 

Supervisor

 

Submits completed PDE 430 documents to EDR

 

Application for PA Certification (TIMS)

 

 

Candidate will submit all required documents to TIMS.

 
DVD Seminars
Point Park University is the only PDE-approved provider of the DVD seminars associated with the ABCTE Program. The seminars will be delivered as a part of the mentoring process (as described in the flowchart above) at no additional charge to the candidate. Completion of four DVD seminars is required.

Mentoring Travel Fees and Expenses
An initial University Fee of $2250 must be paid before the mentoring process begins.
The candidate will be responsible for all costs incurred by the supervisor during the mentoring process (travel, hotel, food, etc.) for a minimum of four visits.
Supervision travel fees and expenses will be calculated on an individual basis. The fees will be based on mileage to the candidate's placement site, an average hotel rate per night and a daily allowance for food. This amount will be multiplied by four visits. The candidate will be billed the amount determined prior to the first mentoring visit.

Additionally, supervision travel fees will be no less than $1,000 and no more than $3,000.
Graduate Coursework
When completing the Application for Mentoring, ABCTE candidates should also apply for non-degree admission to Point Park University.
An online application must be completed. Please select the Graduate and Doctorate Application.
Before beginning your application, you will need to set up an account by providing a valid email address and creating a password.
When asked for type of program, select Graduate.
When asked to indicate type of student, select Nondegree.
When asked to indicate what you plan to study, select Professional Development Graduate.
For more information on graduate courses offered, see our graduate course listings or contact Richard Gutkind, Ph.D., director of education graduate programs, at 412-392-3471 or rgutkind@pointpark.edu.
Graduate Course Fees and Payment
Please see our Tuition and Costs page for the most recent information regarding online graduate education tuition per credit.
Students enrolled in the ABCTE Program are not eligible for funds administered through the University since the program does not meet the criteria for eligibility for federal, state or private sources of funding. This includes the following: University funds, PHEAA state grant funds, Federal Family Education Loan Program (FFELP), Direct Student Loans (DL) and any private student loan program.
The University offers a Tuition Payment Plan that ABCTE Program students may consider. Students who do not make satisfactory arrangements to pay tuition and other charges will be assessed non-refundable late fees until such time that all charges are paid in full. In addition, all academic transcripts and records will not be released until all charges are paid in full.
For information on payment plans, please contact the Office of Student Accounts at studentaccounts@pointpark.edu.
Forms and Application for PA Teacher Certification (TIMS)
Below are the forms that will be used during the mentoring process and the link to the Application for PA Teacher Certification, also known as TIMS.