more news
Now Offering Fully Online Degrees in Business and Organizational Leadership
Thursday, November 7, 2013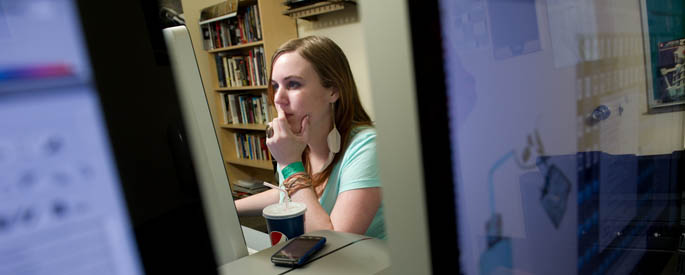 Point Park University's bachelor's degree capstone programs in accelerated business and organizational leadership are being offered fully online, beginning spring 2014. Students will still have the option to complete these degree programs in a hybrid format, meaning a combination of online and face-to-face classes.
The accelerated business and organizational leadership programs at Point Park offer students career-focused, hands-on course work taught by faculty members with real-world experience. Both programs build on an associate's degree or 60 previously earned credits and can be completed in two years.
Point Park also offers fully online programs in the following:
Adult Education and Administration Certificate
Intelligence and National Security Certificate
Public Administration - Including traditional and capstone bachelor's degrees, certificate and minor (all with a choice of concentration in general public administration or fire service administration) and an associate's degree
For more information, visit Point Park's online learning page.
More About: organizational leadership, online programs