more news
Point Park University's Third Annual Graduate Students Conference Scheduled for March 28
Thursday, November 14, 2019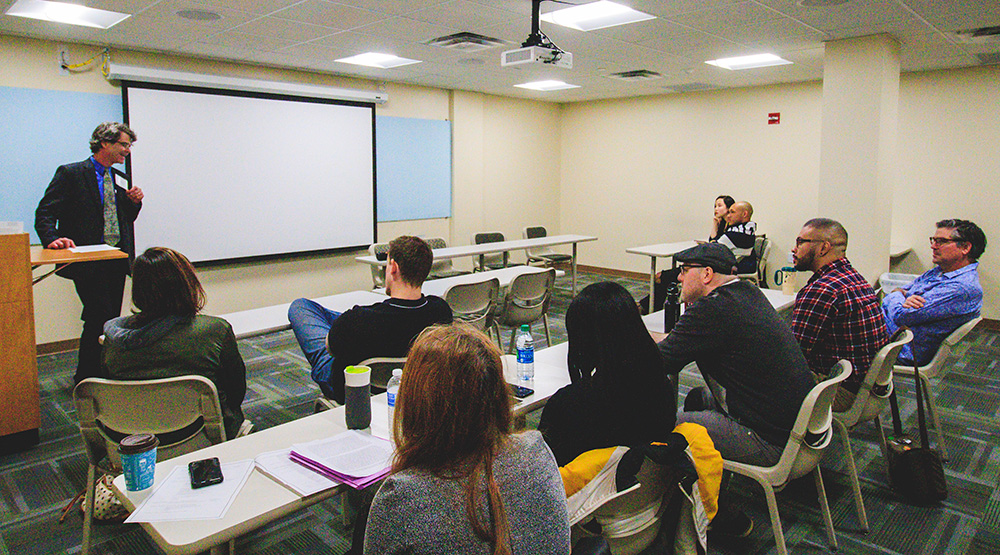 Master and doctoral students at Point Park University are invited to present their research, related to the theme of education in action, at the University's Third Annual Graduate Students Conference Saturday, March 28, 2020, from 8:30 a.m. to 1 p.m. in West Penn Hall.
The annual conference, which aims to provide high quality, professional interactions for the enrichment of graduate students' research experiences, is co-sponsored by the University and the Graduate Student Association.
Digest Submissions
Please send full papers or 500-word abstracts to gradconference@pointpark.edu for initial review and feedback. After you receive feedback, please make the suggested changes and re-submit your work for final review and to be included in the conference.
Important Dates
Fri., Jan. 17, 2020:

 

Digest submission due date
Fri., Feb. 7, 2020:

 

Submitters will be notified of acceptance
Sat., March 28, 2020:

 

Graduate Students Conference 
Research presentations, poster sessions and professional workshops will cover the following areas:
Business Administration
Communication
Education
Engineering Management
Environmental Sciences
Health Care Management
Psychology and Community Health
Screenwriting and Playwriting 
Learn More
For questions or more information about the conference, contact Archish Maharaja, Ed.D., at 412-897-7474 or amaharaja@pointpark.edu.
More About: student presentations, graduate programs, Downtown Pittsburgh, research, conference