more news
University-Produced Series 'The Chair' Airs Sept. 6 on Starz
Monday, August 25, 2014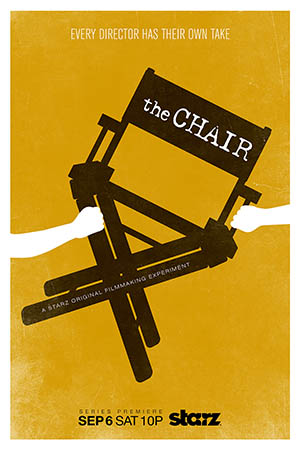 The Point Park University-produced documentary series, "The Chair," will air Saturday, Sept. 6, on Starz as the channel's first original unscripted series.
More than 100 Point Park students and alumni from a variety of majors supported the TV series and two feature films as interns, employees and through class projects. Additionally, production offices were located on Point Park University's campus in Downtown Pittsburgh.
"Point Park University is proud to be a partner on 'The Chair,' and we are excited for Starz viewers to see a finished product that employed a number of University students and alumni," said Point Park President Paul Hennigan. "This project acts as an economic driver and incubator for original entertainment that boosts the local economy while giving our students the kind of experience they need to thrive in the real world."
The University plans to hold weekly screening parties of "The Chair" on campus.
"We are excited that the start of the show coincides with the start of our new academic year," said Nelson Chipman, associate professor. "It will be thrilling to not only see Point Park and Downtown Pittsburgh profiled on the national stage, but also a great way to highlight all the work current students and alums have done on the project and to share it with the University community at large."
The 10-episode series will air at 10 p.m. on Saturdays this fall.
Media Inquiries
Contact Ramesh Santanam at rsantanam@pointpark.edu or 412-392-8106.
In the News
More About: internships, cinema arts, The Chair