more news
School of Communication student selected as intern for Pittsburgh Post-Gazette
Friday, March 8, 2013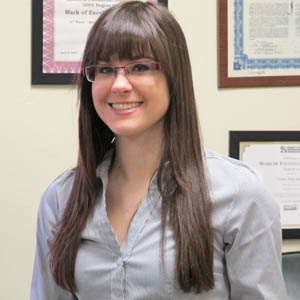 Marina Weis
Marina Weis, a junior from St. Mary's, Pa., double majoring in journalism and multimedia, has been selected as a summer intern for the Pittsburgh Post-Gazette. Unlike an academic internship for which students choose to apply, Weis was nominated by School of Communication faculty for this highly competitive program.
"As a freshman, I would have never thought I could be awarded an internship such as this so early in my career," said Weis. "My professors have real-world experience, and without their guidance, I would not be as fearless and motivated as I am today to succeed."
At Point Park, Weis serves as editor-in-chief of The Globe, the independent student-managed newspaper, and is a member of the campus chapter of the Society of Professional Journalists. Weis has also reported for The Daily Press in St. Mary's, Pa., and completed an internship for The Courier-Express in Dubois, Pa.
"Point Park offered me the best vehicle of preparation for my career so far: The Globe," Weis said. "I want to encourage young journalists to get involved in school organizations to gain confidence, improve their writing and therefore improve their dexterity in the classroom."
Weis will earn three credits toward her major while completing 13 weeks of journalistic training in the features department at the Pittsburgh Post-Gazette. She will also receive a $2,000 grant.
Learn more
Learn more about the student media and organizations open to all School of Communication students.