more news
Sports, Arts and Entertainment Alumna in Colorado Manages Staffing for Large Events
Monday, November 24, 2014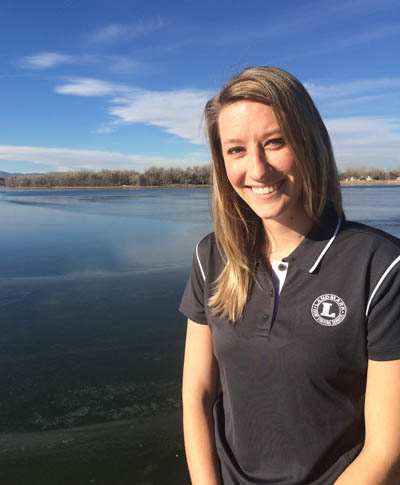 Meet Ashley Johnson
Job title: Corporate Administrative Manager
Employer: Landmark Event Staffing Services, Inc.
Degree earned: B.S. in Sports, Arts, and Entertainment Management
College activities: SAEM club, interning and volunteering
Graduated: May 2013
Hometown: Greensburg, Pa
High School: Greensburg Salem High School
Now living in: Fort Collins, Colo.
Hobbies/interests: Exercising, reading and hiking
Twitter: ash_johns
LinkedIn: Ashley Johnson
Update
Ashley is now a Special Events Assistant Manager at Sports Authority Field at Mile High.
Why did you decide to pursue a career in event management?
Even before coming to Point Park, I was interested in learning more about what went on behind the scenes at large-scale events. During my junior year of college, I landed an internship in event operations at Heinz Field. During that internship, I learned a lot about what goes into putting on events such as concerts and NFL games. After completing that internship, I was hired part-time to work at Heinz Field during the school year and continued to learn about the event management side of the industry. My positive experience working at Heinz Field is what led me to pursue a career in event management.
What's it like living and working in Colorado?
I love Colorado! It's a beautiful place with so much to offer. I live in Fort Collins, which is about an hour north of Denver. Being close to Denver is great because it's a lot like Pittsburgh when it comes to sporting events and concerts. There's so much to do no matter what time of year it is!
What were some of your favorite SAEM experiences at Point Park?
There's so many! I loved all of Professor Ed Traversari's classes. He took us on tours of multiple venues throughout Pittsburgh such as the Benedum Center and Heinz Field. He brought in a lot of industry experts to talk to our classes and gave us a chance to network with those individuals.

Also, I took a media relations class taught by Jennifer Bullano and Tom McMillan, who work for the Pittsburgh Penguins. Between the both of them, they have a ton of experience that was beneficial to our class. This particular class was awesome because it pushed a lot of us out of our comfort zones. I was actually fortunate enough to get an internship out of the class with the Penguins' media relations department - and Jennifer and Tom were my bosses.
Please list internship and career-related experiences you had throughout college.
What career advice do you have for our SAEM students?
Intern and volunteer! Get yourself out there and take advantage of everything the city of Pittsburgh has to offer. Don't be afraid to go outside of your comfort zone. If it's something that you're interested in, go for it!
Is there anything else you'd like to add?
Form relationships with your professors and don't be afraid to seek their advice. They're there to help you, so take advantage of it!
More About: success story, alumni, Greensburg Salem High School, sports, arts and entertainment management