more news
Point Park Partners With Institute of World Politics
Wednesday, January 10, 2018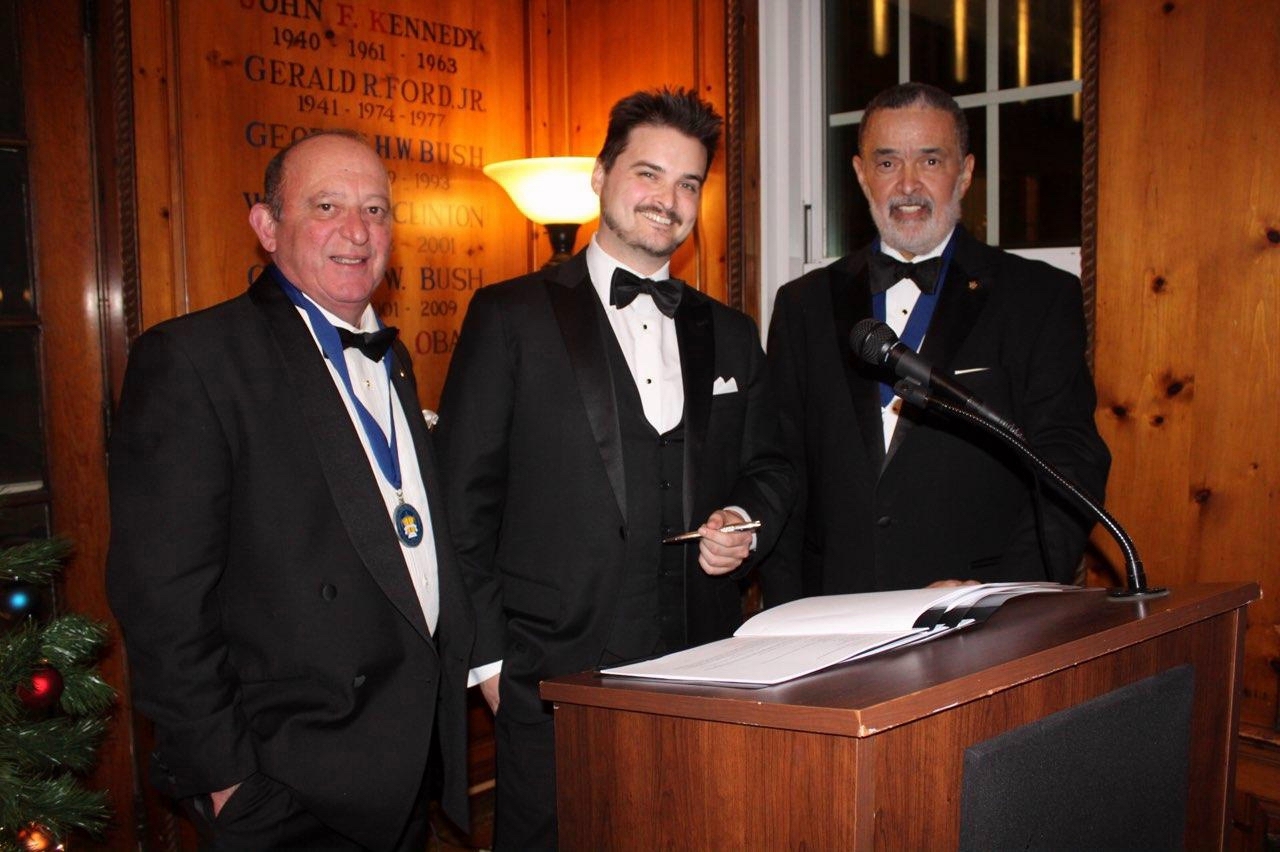 Photo left to right: Michael Botta, M.S., D.S.S., associate professor/CJIS department chair, Tim Stebbins, IWP director of graduate recruitment, and Gregory Rogers, J.D., professor/director of the M.A. intelligence and global security program.
Point Park University's Department of Criminal Justice and Intelligence Studies recently signed a Memorandum of Understanding with The Institute of World Politics in Washington, D.C.

This agreement offers significant benefits for Point Park students and alumni, including reserved placements in the IWP internship program, as well as the opportunity to seek early admission as candidates for IWP's master's degree programs. 

Additionally, Point Park graduates who are admitted to IWP's M.A. programs are guaranteed scholarships of $2,200 per semester, in addition to any merit-based scholarships already available to general applicants. 

The partnership, facilitated by Tim Stebbins, IWP director of graduate recruitment, and Gregory Rogers, J.D., professor and director of the Master of Arts in intelligence and global security program at Point Park, was signed into agreement at the University's annual black tie event known as "The Gathering" held December 7.
At the event, Stebbins said: "IWP and Point Park have a mutual commitment to the defense of the American way of life, and our efforts are greatly strengthened by our new partnership. This endeavor will streamline our central mission of educating the next generation of leadership in intelligence, diplomacy, and national security. We look very forward to welcoming Point Park alumni through our doors and watching them embark on fascinating careers."

Several Point Park University students have worked for IWP, including undergraduate intelligence and national security major Emily Hetz, who interned there during summer 2017.

According to Rogers, IWP is the gold standard for teaching national security, statecraft and intelligence.

"I personally am very happy that finally our two schools have a working relationship regarding the education of future intelligence officers, statesmen and an educated electorate," Rogers said.
Learn More
The Department of Criminal Justice and Intelligence Studies offers undergraduate programs in criminal justice, forensic science and intelligence and national security and graduate programs in criminal justice administration and intelligence and global security.

Schedule a campus visit, request information or apply online.

Learn more about Point Park University's partnership with IWP.
More About: intelligence and national security, internships, criminal justice, School of Arts and Sciences, faculty