Office of Student Affairs
Student Support Programs, Activities and Organizations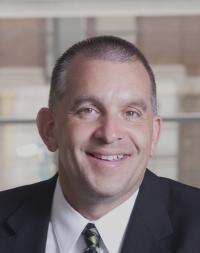 Welcome to the Office of Student Affairs at Point Park University!
At Point Park University student learning continues, even after class ends. The Office of Student Affairs is dedicated to meeting the co-curricular and non-academic needs of our students. We accomplish this through a wide variety of organizations, support programs, activities and events that further engage our students with our vibrant campus and enrich their time spent outside of the classroom. The Office of Student Affairs endeavors to support the social, cultural, learning, health and spiritual needs of our diverse student population. We offer many opportunities for students to become involved and interact with our unique urban campus community as well as the City of Pittsburgh and the surrounding region. Please take some time to learn about the opportunities, resources and supports that are provided to all Point Park students by exploring our web pages and connecting with staff members for more information.
Sincerely,
Keith A. Paylo
Vice President of Student Affairs,
Dean of Students
Office Hours
Monday through Friday, 8:30 a.m. to 4:30 p.m.
Note: The office is closed on official University holidays.
Location
7th floor of the Student Center
Contact
412-392-3840
studentaffairs@pointpark.edu
Staff Directory
Graduate Student Association
The mission of Graduate Student Association is to create more networking opportunities between graduate students, alumni and local professionals, to promote an ambiance of integration between all graduate schools within Point Park University, and foster cross-cultural understanding.