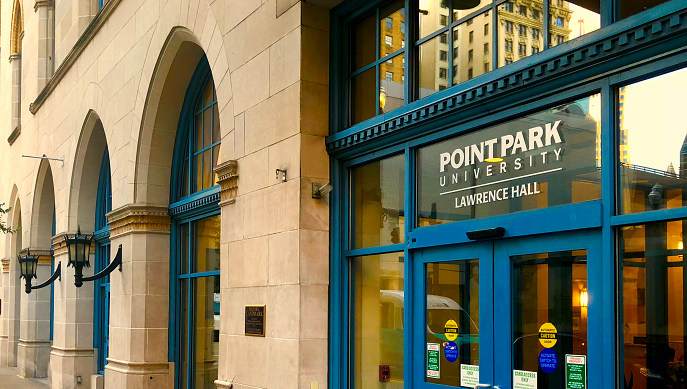 The Counseling Center is located on the 5th floor of Lawrence Hall. 
412-392-3977
To schedule an appointment:
Stop in or call during our regular business hours.
We will gather a little information and schedule a consultation.
You can also email us to request services: counseling@pointpark.edu
If you email, please indicate days/times within our regular business hours that you are available to schedule a brief screening meeting. Please provide your cell phone number so that we can contact you by phone. WE DO NOT MONITOR THIS EMAIL ACCOUNT OUTSIDE OF OPEN HOURS.


Office Hours
Monday 8:30am - 4:30pm
Tuesday 1:00pm - 4:30pm
Wednesday 8:30am - 7:00pm (closed 1pm - 2pm)
Thursday 8:30am - 4:30pm
Friday 8:30am - 4:00pm
(Additional morning and evening hours will be available by appointment only.)
Mailing Address
University Counseling Center
Point Park University
201 Wood  St.
Pittsburgh, PA 15222
---
If a therapist is not available and you are experiencing an emergency:
If the emergency is life threatening, call Public Safety at 412-392-3960 or 911 if off campus
Contact Public Safety Dispatch at 412 392-3960 to enlist help from the Student Life Administrator on Duty
Contact Resolve Crisis Network at 1-888-796-8226 (toll free)
Go to the nearest hospital emergency room