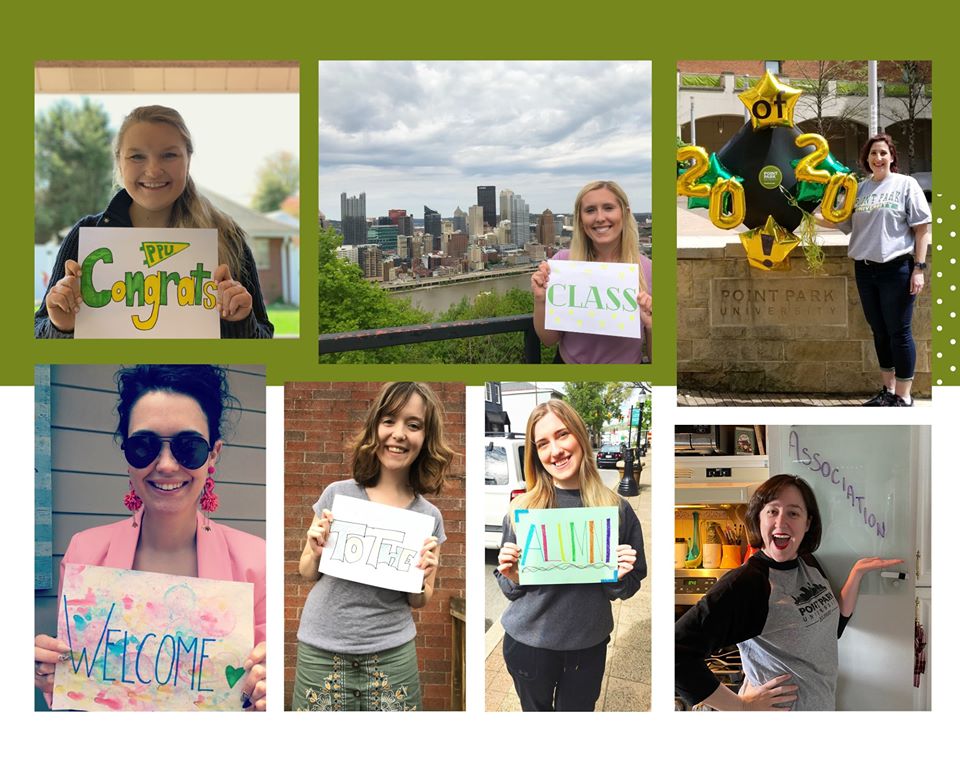 Questions, concerns or ideas?
We want to hear from you.
Please stop by the Office of Alumni Engagement and Giving on the second floor of 101 Wood St ("The Green Building".) You can also write to us at the Office of Alumni Engagement and 
Giving, 201 Wood Street, Pittsburgh, PA 15222, contact us at 412-392-8096 or send us an email at 
alumni@pointpark.edu
.
Office of Alumni Engagement and Giving
---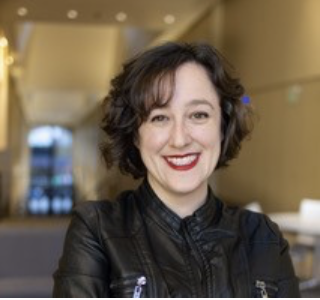 As a legacy alumna from the Conservatory of Performing Arts, Stephanie is thrilled to be back on campus at Point Park. She joined the Alumni Engagement and Giving team in January of 2019. Stephanie comes to Point Park with over a decade of experience in creative and constituent-focused nonprofit fundraising, relationship building and event planning. Stephanie earned her BA in Theater Arts from Point Park University and her MBA from Chatham University.
---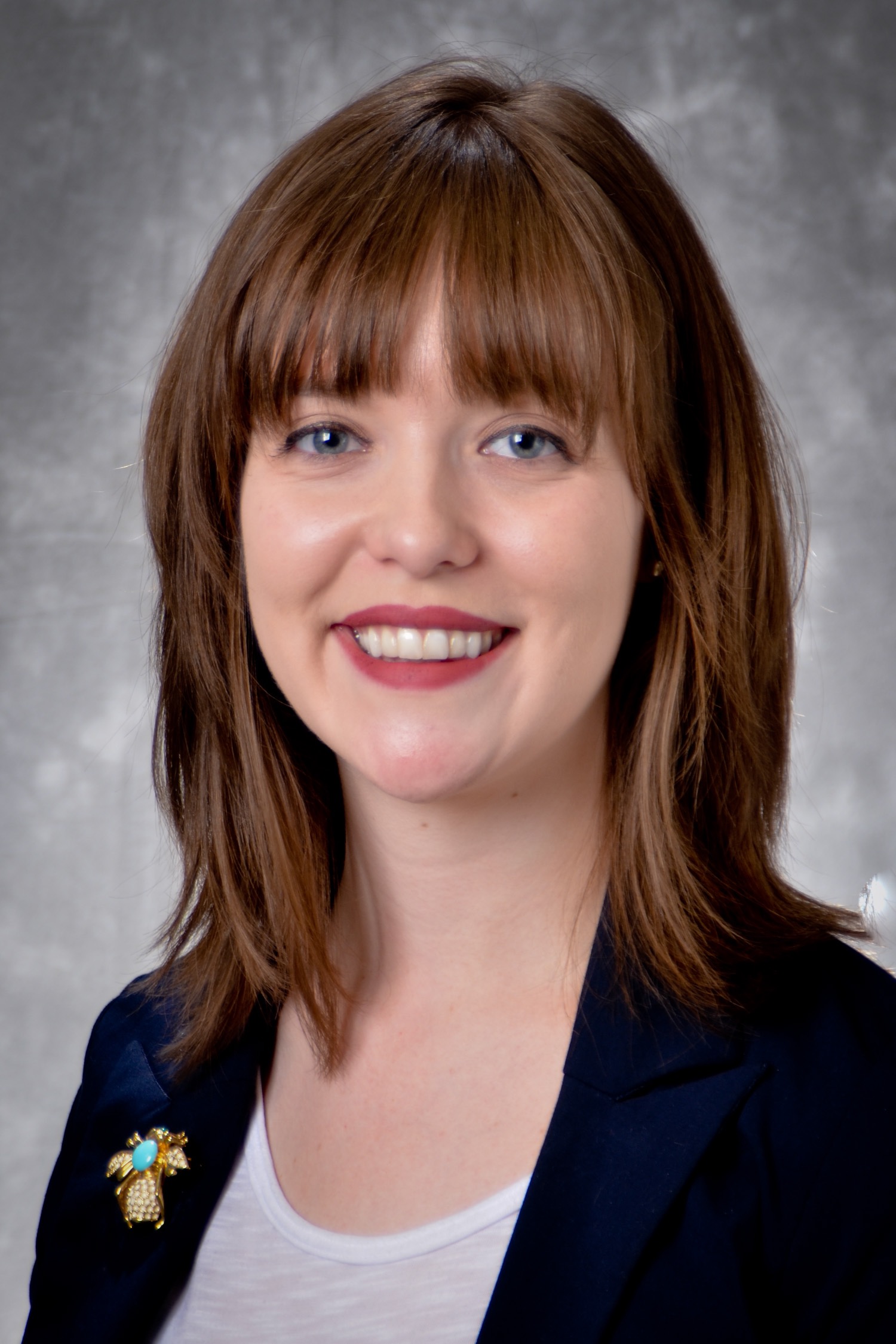 Alumni Engagement Officer
Megan Corder joined the Alumni Engagement and Giving team in June 2019 with a background in university marketing and event planning. Megan loves connecting with students and alumni to hear their inspiring Point Park stories. She earned her BS Public Relations from Kent State University and MS in College Student Affairs from Eastern Illinois University.
---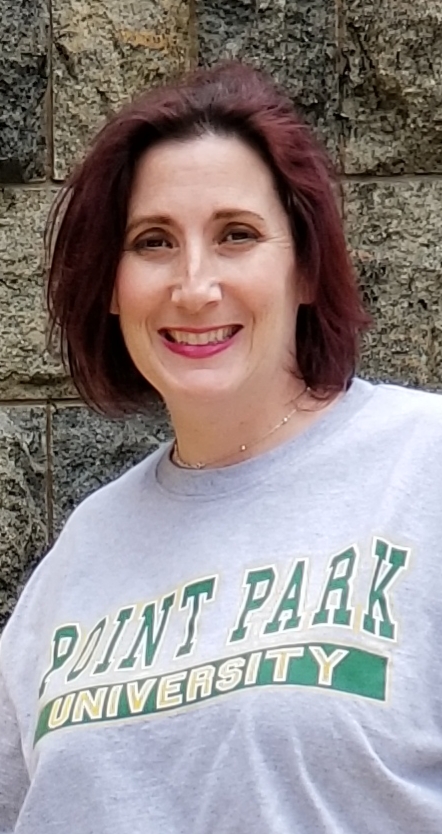 Manager of Database and Donor Services
Jen manages alumni, donor and constitute data. Jen joined Point Park as the data specialist in August 2014 and has since been promoted to coordinator of development resources and again to her current role as manager of database and donor services. She has over 12 years of experience in donor services as she previously served as gift entry and donor records specialist at Carlow University. Jen earned her bachelor's degree in business administration from La Roche University.
---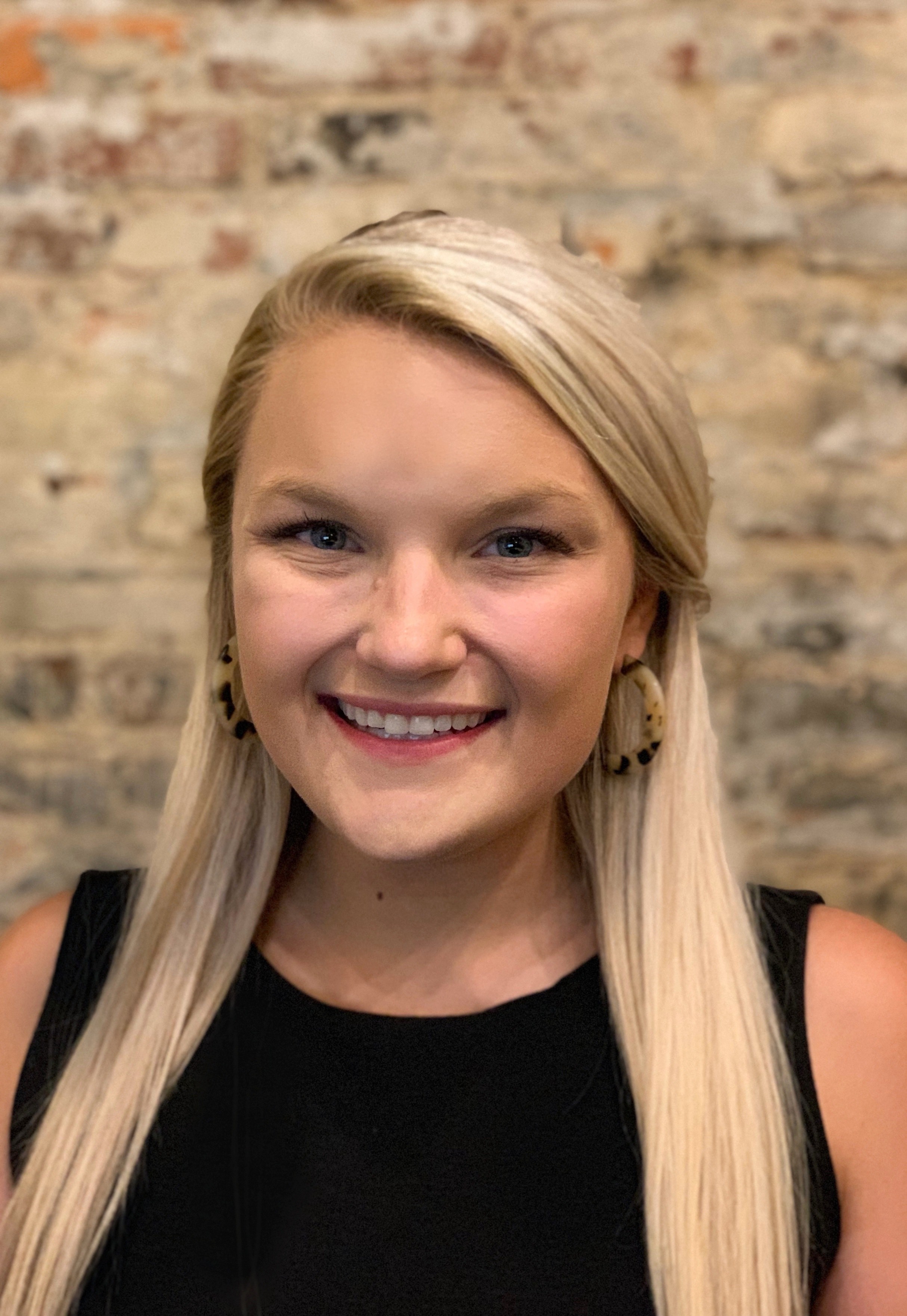 Alumni Engagement Officer
Barbara joined the Point Park University Alumni Engagement and Giving team in June 2019. She earned her BBA at Adrian College in 2017 and her MA in Higher Education Leadership at Siena Heights University in 2019. Barbara is a retired competitive collegiate figure skater and synchronized skater. She grew up in a suburb of Pittsburgh and is excited to continue her passion for higher education.
---
Alumni Engagement Officer & PhonAthon Coordinator
Courtney started her professional career at Point Park University in May, 2019. She fell in love with the University while earning her undergraduate degree in Public Relations and Advertising.
With experience in nonprofits, sports, and communications, Courtney was ready to tackle a new and exciting position in higher education.
Prior to her current role, Courtney worked with numerous Pittsburgh-based companies that provided her with extensive skills to prepare her for this position.
Currently, Courtney facilitates fundraising initiatives and oversees PhonAthon.
---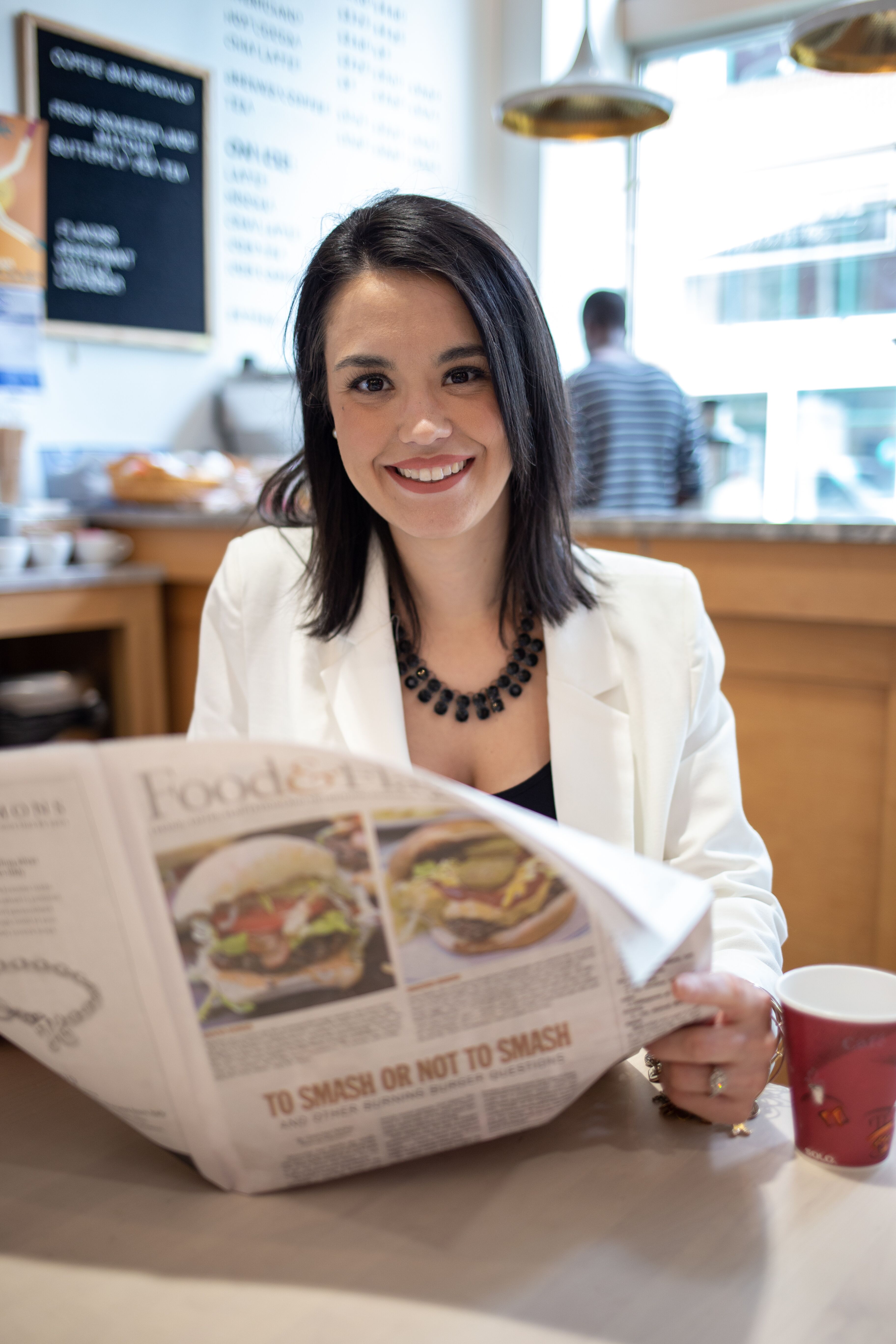 Lauren began at Point Park in October 2017. She joins the team with nearly 10 years of event planning and nonprofit experience. Though she is new to her position in the department, she is not a stranger to Point Park. Lauren graduated from the University in May 2012 with a degree in advertising and public relations. Prior to accepting the position of assistant director of alumni engagement she was an active member of the Point Park University Alumni Association Board of Directors where she served on the PART and Community Engagement task forces. In her current role, her responsibilities include planning local and regional events and programming, engaging with current students and expanding the active Point Park alumni community.