Associate Professor, Criminal Justice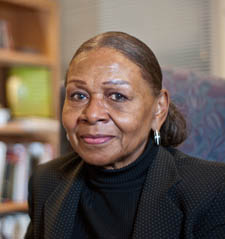 Contact Information
Education
Bachelor of Science, Secondary Education (English Language Arts), Indiana University, Bloomington, Ind.
Juris Doctor, Indiana University, School of Law, Bloomington, Ind.
Courses Taught
Police and the Constitution
Professional Responsibility
Famous Trials
When Ethics and Policing Collide
Criminal Evidence
Women, Crime and Justice
Criminal Law and Procedure
Police and the Constitution
Professional Communications in Criminal Justice
Ethics in the Professions
Court Organization and Operations
Community Relations and Criminal Justice
Interview and Interrogation
Criminal Investigation
Community-Based Corrections
Background
A native of Gary, Ind., Trudy D. Avery, J.D., earned her Bachelor of Science and juris doctorate degrees from Indiana University in Bloomington, Ind. She worked as a probation officer in both Los Angeles and Agana, Guam; was an attorney for the Law Department of the United States Steel Corporation and served as assistant district attorney for Allegheny County. In addition, Avery taught speech and theatre arts in Indiana and English and social studies in California.
Professional Affiliations
Attorney-at-Law, licensed to practice in Commonwealth of Pennsylvania and United States District Court, Western District of Pa.
Board of Directors, Freedom Unlimited, Inc.
National Organizational of Black Law Enforcement Executives
Research Interests
"De-Certification" from adult courts in Pennsylvania of juveniles who commit homicide and/or other serious felonies