more news
At Intern in the 'Burgh Week, students get tips on resumes, interview attire
Sunday, November 8, 2009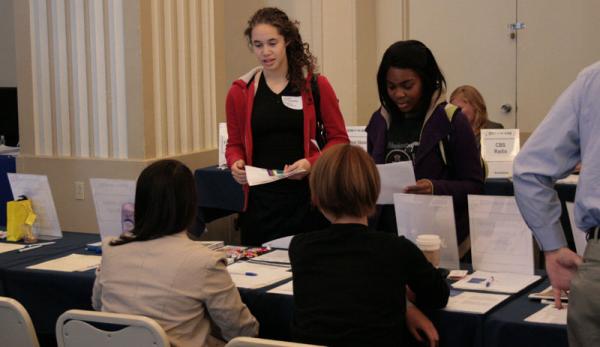 It grew from a simple concept - provide Point Park students and alumni with the chance to connect with local employers for internship opportunities. The University's first Intern in the 'Burgh Week evolved from there into a series of career-preparation events that went so well the Office of Career Development plans to make it an annual event.
"We were thrilled to have 57 diverse employers attend," said Angela Meiers, coordinating assistant in Career Development. "It's important for students to network. This gave them a chance for face-to-face contact."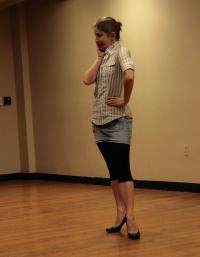 Intern in the 'Burgh Week kicked-off with the basics of interning, resumes and workplace attire. During a mini-seminar, the Regional Internship Center of SWPA, an Intern in the 'Burgh Week partner, educated students about the value of an internship to future employment. Point Park's Office of Career Development gave students tips on how to create a resume that impresses employers. In addition, a panel of students and alumni talked about the value of internships.
After enlightening students about the why and the how of getting an internship interview, Intern in the 'Burgh Week focused on the what. A fashion show titled "What to Wear and What Not to Wear" featured Point Park students modeling outfits both acceptable and unacceptable when interviewing for an internship. Attendees will certainly avoid the pitfalls of bad fashion choices on their next job outing. The photo at right shows an inappropriate outfit.
The businesses who attended the internship fair represented a range of industries, including radio, television, marketing, IT, chemistry, biology, theater, and forensics. The Students Success Centers in Point Park's four schools assisted with organizing the week's events.
Photos by Bethany Foltz, photojournalism major
More About: Career Development Center, internships