more news
'Student Choreography Project' to be streamed live worldwide
Friday, September 26, 2014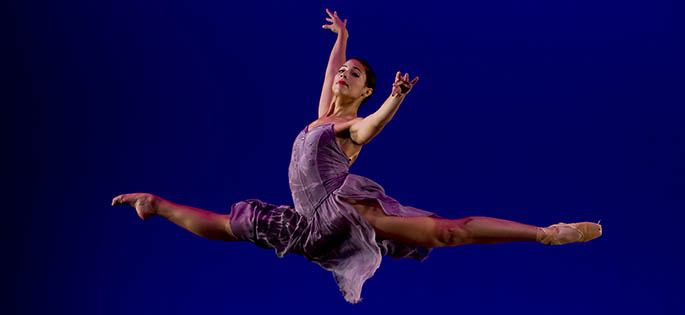 The Conservatory Dance Company opens its 2014-2015 season with the Student Choreography Project, a show that will be streamed live worldwide online. The show runs Oct. 3-5 on campus in the George Rowland White Performance Studio.
Watch Live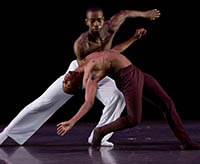 Watch the live stream
on Oct. 4 at 2 and 8 p.m. (Flash player required; live stream not available on iOS devices including iPhone or iPad.)
The Student Choreography Project is an innovative production that is completely student produced; choreographers have the responsibility of holding formal auditions, casting dancers, running rehearsals and making costume decisions. In addition, the show's lighting design and stage management are collaborative efforts with the Conservatory's technical theatre majors.
This year's show features two separate programs with works by 27 choreographers. Program A, featuring works by 14 choreographers, will be streamed live at 2 p.m., and Program B, with works by 13 choreographers, at 8 p.m., Oct. 4.
Point Park University is teaming up with C360 Technologies of Wexford, Pa., to offer a unique interactive viewing experience that will not only give viewers at home a 360-degree view, but also allow them to independently control the camera to their liking.
Performance and Ticket Information
Program A performances will be at 8 p.m., Friday, Oct. 3, and 2 p.m., Saturday, Oct. 4, while Program B performances will be 8 p.m., Saturday, Oct. 4, and 2 p.m., Sunday, Oct. 5.
Tickets are $18-$20; student tickets are $7 or $8, depending on the performance date. Tickets can be purchased by calling the Pittsburgh Playhouse box office at 412-392-8000 or online.
Learn More
Explore the dance program at Point Park University.
More About: theatre production, Student Choreography Project, dance