more news
Academy Award-Nominated Animation Director Hosts Lecture April 5
Tuesday, April 1, 2014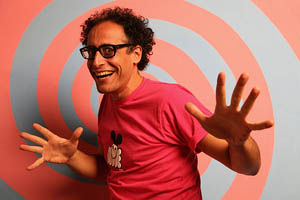 The Department of Cinema and Digital Arts welcomes Academy-award nominated animation director John Dilworth to campus on Saturday, April 5 at 5:30 p.m. in the GRW Theater.
Dilworth, a New York-based animation director and designer, will speak to students about the animation process and his career. A question-and-answer session will follow.
Dilworth is the creator of "Courage the Cowardly Dog," one of Cartoon Network's top-rated shows. His work has also appeared on CBS, Showtime, HBO, FOX, Nickelodeon and MTV. He is the founder of Stretch Films, Inc., a leading animation and design studio in New York City.
The lecture is free and open to the public.
Learn More
Explore Point Park University's Conservatory of Performing Arts.
More About: animation and visual effects, guest artists