more news
Alumni Discuss the Business of Baseball at Center for Sports Media Event
Friday, December 6, 2013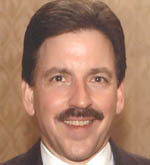 Tom Kayser
Point Park alumni now with the Texas League, St. Lucie Mets and Detroit Tigers gave students an inside look about the business of baseball during the Center for Sports Media and Marketing's last event of the fall 2013 semester.
Tom Kayser (COM 1974), president of the Texas League, Ryan Ellis (A&S '00), manager of the St. Lucie Mets, and Don Kelly (BUS '06), a player for the Detroit Tigers, were the featured panelists.
"Our industry has so many levels of opportunities in sales, marketing, advertising, events, operations, public relations or broadcasting," Kayser said. "If you have the willingness to put in the time, working in this industry can be easy and fun."
Ryan Ellis
Ellis agreed, encouraging the students to ask themselves if they are willing to do what it takes to land their first job.
"There's a place for good people in this great game. If you do your due diligence and take pride in what you do, you're all set. Because once you're in, you're in," said Ellis.
During the question-and-answer session, the alumni were asked to discuss media and community relations, what they do during the offseason and share what they believe to be the best and worst parts of their careers.
They cited satisfaction, accountability and competition as the best parts of the job and discipline and travel as their least favorite.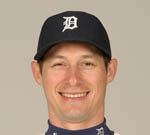 Don Kelly
"Regardless of what anybody in this room does in their career, you have to love what you do every single day. If you love what you're doing, then you'll put the time in and will do whatever it takes to get where you want to go," said Kelly.
"I'm a huge baseball fan," said School of Communication student Alex Stumpf. "Anytime I get to meet and network with someone from the major league, I feel like I'm five again."
For information on Pittsburgh Center for Sports Media and Marketing events as they are scheduled, visit the School of Communication news page.
Related Links
Follow the Pittsburgh Center for Sports Media and Marketing on Facebook and Twitter.
More About: alumni, Center for Sports Media and Marketing