more news
M.B.A. International Alum a Mortgage Servicing Specialist for Bank of America
Tuesday, March 19, 2013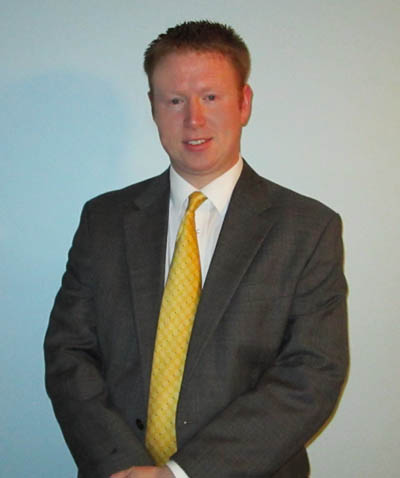 Meet Paul Nutter
Job title: Mortgage Servicing Specialist
Employer: Bank of America
Hometown: Poulton-le-Fylde, U.K.
Now living in: Pittsburgh, Pa.
Degrees earned: M.B.A., Point Park University and Bachelor of Arts in Politics, The University of York
M.B.A. concentration area: International Business
Graduation years: 2010 and 2006
Hobbies/interests: International affairs, economic history, British and U.S. politics, baseball and golf
Why did you decide to pursue an M.B.A. degree?
I earned my undergraduate degree in political science in the U.K. and worked in the recruitment (head-hunting) field for a year. However, I felt that to gain the necessary tools for a successful career in a very competitive global labor market, I needed a postgraduate degree. The M.B.A. seemed the most natural choice as I wished to expand my understanding in the key areas of economics, finance, management, marketing and international business.
What made you choose Point Park?
Having researched a number of schools, Point Park had a number of advantages. The location in an urban setting combined with the small class sizes made the school the most attractive. This was further confirmed after I spoke to Point Park's International Office as well as a couple of professors in the School of Business and was informed of the importance the M.B.A. program put on global business issues. Therefore, I enrolled into the program and chose the international business concentration.
How do you incorporate the skills you learned in the M.B.A. classroom into your work at Bank of America?
The M.B.A. program was heavily focused on practical thinking and application. This was especially important since I had no direct mortgage experience before starting my current role. It was vital that I could quickly gain the knowledge of the housing market to be successful. In addition, the majority of my M.B.A. classes gave me the opportunity to work with others in a group to produce research with a particular focus on quantitative analysis. This has been of great help to me over the past year.
Why did you decide to also take on teaching classes as an adjunct instructor?
Prior to studying for an M.B.A., I had not considered teaching. Yet I always enjoyed presenting whether in the classroom or at academic conferences, and thus I was happy to accept an invitation to teach an international economics class at Point Park. Over the past couple of years, I have taught 12 classes, trying to incorporate the importance of practical application to complex theories, especially in economics. I have found teaching to be most rewarding. Through discussions and the grading of assignments, one encounters various views and experiences that are not always present in an office setting.
What are your future career goals?
Throughout my academic career I have always enjoyed research and would like to move into a position with a company where I am able to focus more on macro-economic and international political issues. However at the moment, the changing nature of the domestic housing market is keeping me busy. I am eager to continue my teaching, and should the opportunity arise, I would be keen to return to school and complete a Ph.D. so that I could move into the field full time.
More About: success story, alumni, M.B.A.