more news
M.B.A. Alumnus Pierre Traore Appointed Chief of Risk and Opportunity Management Service
Friday, November 1, 2013
Meet Pierre Dominique Traore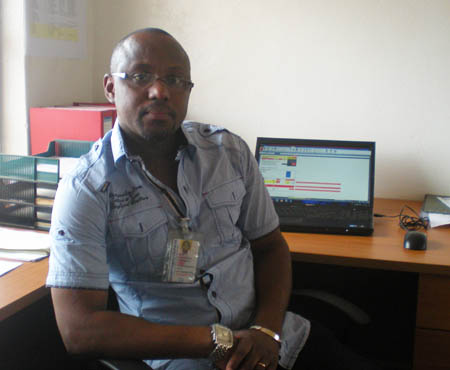 Job titles: Chief of Tax and Financial Planning Services and Chief of Risk and Opportunity Management Services
Employer: CBG (Compagnie des Bauxites de Guineé)
Degrees earned: M.B.A. with a concentration in International Business, Point Park University and Bachelor of Science in Management, Hassan II University
Graduation years: 2008 and 1994
College Activities: International Students Club
Hometown and current residence: Kamsar, Guinea, West Africa
Hobbies/interests: Sports (especially tennis), reading and socializing with friends
How did you land your current positions?
After earning my M.B.A., I was appointed chief of tax and financial planning services. This was during a period where the company was under a strong fiscal audit from Guinean tax authorities. To make a long story short, the company was under a tax claim of around $12 million. My challenge was to fight this claim and put in place within the company a strong tax department in order to optimize our taxation and avoid tax claim against the company. After long discussions with tax authorities, I succeeded in bringing the tax claim to $3 million. My role now is to avoid tax claim and optimize my company's taxation. In addition, I was recently appointed as a chief of risk and opportunity management service.
What brought you to Pittsburgh and Point Park University?
I first went to Pittsburgh in 2006 for a training seminar in financial project management. At the end of the training, I was asked if I was interested in earning an M.B.A. in the United States and was more than glad to face the challenge. I chose Point Park for two main reasons, which were the University's location in Downtown Pittsburgh and the International Student Services department.
What is one of your favorite memories from Point Park?
I have fond memories from Point Park University, thanks to the faculty, staff and students. It's hard to choose just one memory because every moment I lived there was sensational and unforgettable. Overall, my favorite memories are my encounters with the M.B.A. faculty.
What are your career goals?
CBG would like me to take on the position of finance manager of the company within the next couple of years. In the meantime, I am working hard to be the best I can be at my current job in order to maintain the confidence I have gained from executive management.
More About: allied health, M.B.A., Downtown Pittsburgh, success story