more news
Intelligence Professor, Director Named Special Member of Vidocq Society
Wednesday, February 24, 2016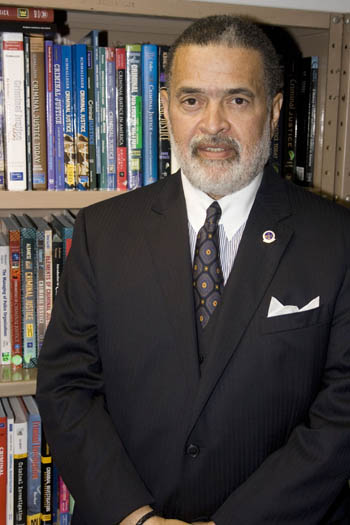 Gregory Rogers, J.D., professor of criminal justice and intelligence studies and director of the intelligence and national security program at Point Park University, has been named a Special Member of the Vidocq Society.
Commissioner William Fleisher announced Feb. 18 that Rogers was voted into the Vidocq Society - which selects its members by committee invitation only - by the organization's board of directors.
The Vidocq Society is named for Eugène François Vidocq, a ground-breaking 19th-century French detective who helped police by using the psychology of the criminal to solve cold case homicides. At meetings, Vidocq Society members listen to local law enforcement officials from around the world who bring in cold cases for review.
"If I may take some words from Kathleen Turner, 'I'm very old-fashioned in that I believe that being a public servant is an honor. Everyone must find a capacity in which they can serve, because we all benefit from society,'" said Rogers.
"I am humbled that such an organization as the Vidocq Society recognized my lifetime of work and gave it worth and recognition," added Rogers.
Learn More
Learn more about the criminal justice and intelligence studies faculty at Point Park.
More About: criminal justice, faculty, intelligence and national security