more news
Psy.D. Candidate, Psychology Alumna and Veteran Researching Racial Trauma, Inspiring African-American Youth
Student Profile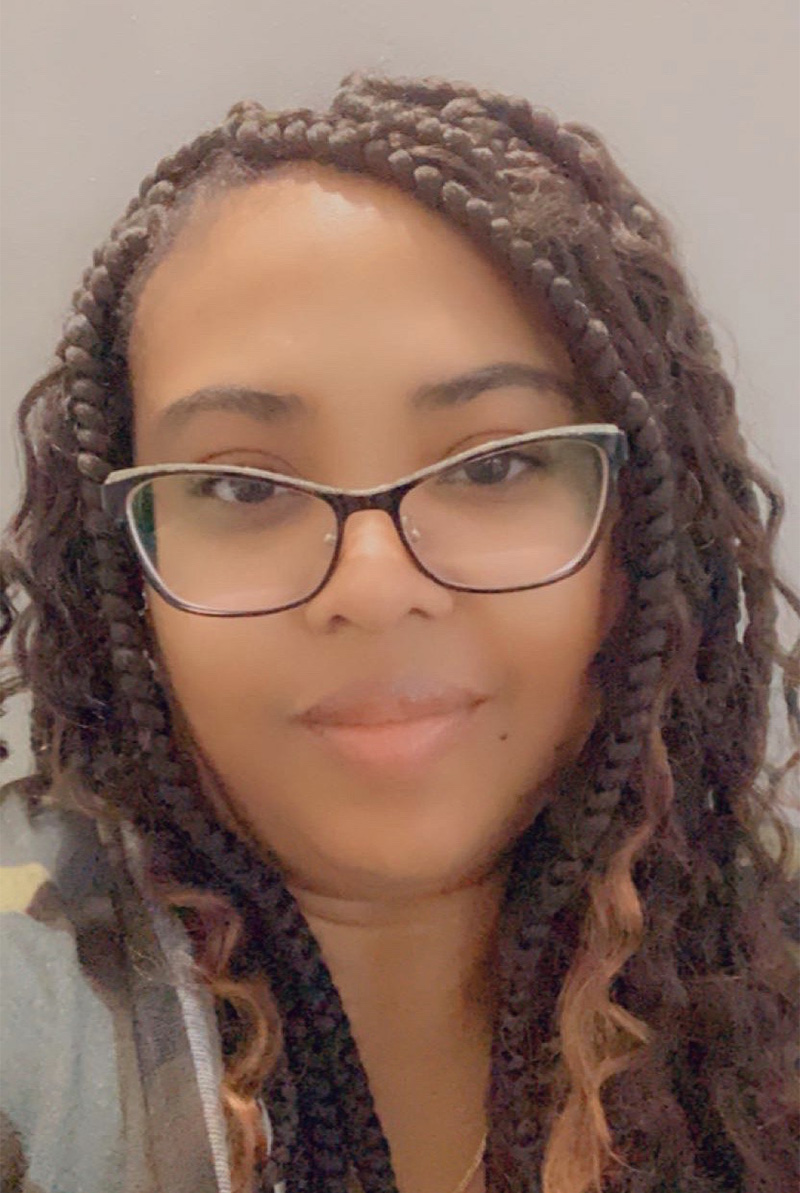 Meet Kimberly Crawford-Champion
Job Title & Employer

Veteran of the United States Army Reserve, 10+ years working for Pittsburgh nonprofit organizations, wife and mother

Majors

Psychology-B.A., Community Psychology-M.A., Clinical Psychology-Psy.D.

Graduation

2016, 2019, 2022

Hometown

Pittsburgh, Pa.

High School

Schenley High School (Pittsburgh Public Schools)

Now Living In

West Mifflin, Pa.

Dream Job

My goal is to be director of a nonprofit committed to the psychoeducation of racial trauma, reduction of stigmatization, internalization, crime and police brutality and for the advancement of African-American young adults. My dream job would involve the implementation of experiential therapy groups designed to build relationships between the African-American community and leaders of the City of Pittsburgh and Pennsylvania.

Hobbies & Interests

Writing, reading, singing, presenting and all things church!
"My Point Park University family resembles my military family in that it has offered me the opportunity to engage with a diverse population and to explore psychology through a humanistic lens ... My introduction to phenomenological, qualitative research opened my eyes to the possibility of honoring the lived experience of the other, and in doing so, honoring myself and my research."
Kimberly Crawford-Champion
Tell us about your dissertation work on the topic of racial trauma.
This summer, I am preparing to defend my dissertation proposal on racial trauma for the purposes of theory development and pragmatic case study. As a humanistic therapist oriented in Experiential Personal Construct Psychology (EPCP), I believe humans are relational beings who make meaning of the world by way of contextual experiences. EPCP offers a means of healing that involves credulity and invitational exploration in honoring the lived experience of the trauma of racism.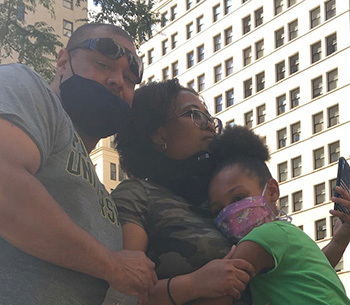 Exploring racial trauma through an experiential, empathic lens demands that one take into consideration the context or surrounding environment to include the physiological, psychological, social, cultural and relational experience of being in the world for the African-American individual. More importantly, EPCP stresses the importance of being with the suffering in order to establish intimate relationship as the change agent in the therapeutic encounter. Racial trauma offers a legitimate and powerful response to the question, "Why did he run?" that is often posed following an incident of police violence where an unarmed African-American has suffered loss of life. 
Although the construct of racial trauma risks further stigmatization of the African American I believe the existence of a construct which explores the biopsychosocial impact of color racism in America offers benefits that far outweigh the cons. It is a step toward the re-construal or development of a better or new, empathic understanding of the black and brown human being in America.   
Racial trauma also offers African Americans an opportunity to redefine ourselves, to investigate the ways in which we have internalized overt and covert messages of inferiority and to forgive or let go of those things which have been placed on us as a result of racism. Finally, I believe the construct of racial trauma makes room for white Americans to evaluate or take personal inventory of themselves; to forgive or let go of guilt or shame and with an open hand, pick up the mantel of social justice and stand with their black and brown brothers and sisters as many have already done in recent peaceful protests across America and throughout the world. 
How has the Psy.D. program supported your work?
I have been supported greatly as a Psy.D. in clinical psychology candidate at Point Park University in my efforts to provide a safe space for persons of color to process their experience of being in the world.
As a Psy.D. student, I've done the following: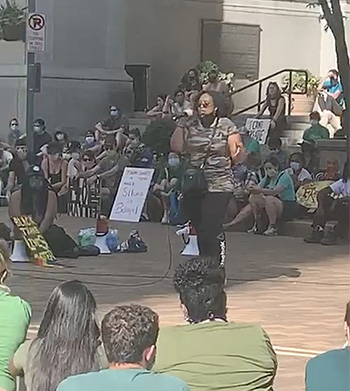 Spoke at the Black, Young and Educated (B.Y.E.) Civil Saturdays Peaceful Protest about police violence perpetuating racial trauma in the African American
Facilitated a discussion on the topic of "Inclusive Practices for Racially Diverse Student Populations and the Importance of Cultural Competency" for Instructor Nancy Aloi's Differentiating Instruction class
Spoke to Point Park's Black Student Union addressing racial trauma, as well as the stigma associated with the black community and mental health
Presented at Point Park's Second Annual Graduate Student Conference on "Socioeconomic Status and Suicidally in the African-American Woman: A Culturally Responsible Exploration of Moderating Factors" where I was awarded fifth place
Co-facilitated a "Diversity Brown Bag Discussion" on campus titled "Unpacking the Brown Bag: Mindful Attunement to the Other"
Co-facilitated an experience on the importance of mindfulness with Dr. Robert McInerney's Confluence Psychology Student Alliance Group and Point Park's Mobile Thrive Respite group
Created Because Love Matters — a Facebook page designed for the uplifting and de-stigmatization of African-American youth  
As a veteran, what factors made you choose Point Park University?
Having served in peacetime during Operation Joing Forge in Bosnia and Herzegovina between 1999-2000, and in wartime in Operation Enduring Freedom in Khandahar, Afghanistan, in 2003, I have had the pleasure of engaging, working with and loving individuals from all walks of life.
My Point Park University family resembles my military family in that it has offered me the opportunity to engage with a diverse population and to explore psychology through a humanistic lens. I decided to pursue my graduate degree in clinical-community psychology at Point Park after experiencing the dynamic leadership of the faculty in the B.A. in psychology program. My introduction to phenomenological, qualitative research opened my eyes to the possibility of honoring the lived experience of the other, and in doing so, honoring myself and my research. 
Also, my experience at Point Park has encouraged me to take personal inventory of myself in order to work with individuals experiencing adversity in life. The University's diversity, flexible class schedules and financial aid support through the Post 9/11 GI Bill® were wonderful perks! 
How have our psychology faculty and classes impacted you?
During a discussion about social justice in psychology, Dr. Jill Thomas challenged our entire class to do something. She did not pretend to have the answers, but what she did do was empower us by creating a space for us to contemplate our responsibility to ourselves and to the world we live in to do something that might contribute to a better way of being in the world. This challenge prompted me to start the Facebook page "Because Love Matters" for African-American youth where they could express themselves and be celebrated for both their dreams and accomplishments. I have learned that a part of being a culturally responsible psychologist means acknowledging my role as an advocate of social justice.
Dr. Matthew Allen challenged me to dig deeper and speak my mind and Dr. Todd Avellar impressed upon me the power of mindful living. Dr. Britney Brinkman also promotes fearlessness and empathy. Dr. Kurt Kumler's openness to exploration is welcoming and Dr. Brent Robbins inspired me with his self-inspired worldview and reflections of Ghandi and Martin Luther King, Jr. 
What are your career goals?
My career goals are to use my passion, professional expertise and my love for God and people to do something to honor the lived experiences of others in promotion of social justice. I plan to work with individuals from all walks of life to encourage, to be with and to speak life to marginalized populations, in particular, with the understanding that racism is a pollution that impacts the human race. 
Also, I hope to engage the veteran population, the African-American population and the dominant population with a relational message of agape and inclusivity that inspires and empowers a movement forward and a letting go of past prejudices and racist practice in America.
Connect with Kimberly Crawford-Champion
More About: Pittsburgh Public Schools, Psy.D. in clinical-community psychology, M.A. in clinical-community psychology, psychology, veterans, alumni, School of Arts and Sciences