Pittsburgh is My Undergraduate Campus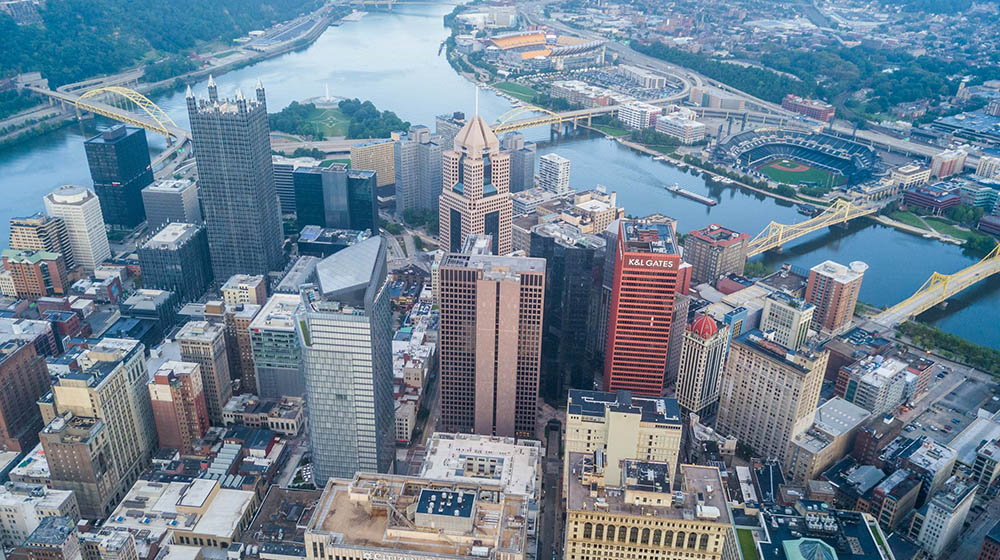 Earn an Undergraduate Degree at Pittsburgh's Downtown University
Study, gain hands-on experience and learn in a real-world setting at Point Park — Pittsburgh's Downtown university.
At Point Park, you will have access to leading businesses and organizations, world-class artists and performers, internship and career opportunities — and all of the amenities of Downtown Pittsburgh — located within walking distance to campus.
With the city as your campus, live and learn in a vibrant, safe, neighborhood-oriented community.
World-Class Pittsburgh
Downtown Pittsburgh is home to eight Fortune 500 companies, more than 100 billion-dollar global corporations and one of the nation's most vibrant cultural centers.
National publications have praised Pittsburgh:
"First place on the list of top 10 metro areas for young college graduates." — Bloomberg

"Among the 20 great places in the world to experience."— National Geographic Traveler
"The most livable U.S. city." —  Forbes and The Economist
"Sixth best sports city in the U.S."— Sporting News
"A hip destination." — New York Times

What Alumni are Saying About Downtown Pittsburgh
In the profiles below, alumni share what it was like going to school in Downtown Pittsburgh.

B.A. in Broadcast Reporting, 2013
Multimedia Journalist, WTOV-TV

"Going to school and living in Downtown Pittsburgh was by far the best four years of my life. I know that sounds cliché, but it's true. Living in Downtown Pittsburgh was so exciting; I was always in the middle of entertainment, shopping and the occasional news story. Going to school in Downtown Pittsburgh was unique because of its urban setting and also because I could walk to my internships."