Faculty members publish books on variety of topics
Point Park faculty members are known for their real-world experience in their fields of expertise. On this page, we'll showcase the latest works by our faculty members. Check back periodically for new releases. 
---
"Justice Delayed: The Catherine Janet Walsh Story"
By Steve Hallock, Ph.D., associate professor of journalism in the School of Communication 
Hallock's book emerged more than 30 years after the murder of 23-year-old Catherine Janet Walsh, thanks to new light shone on long-stored evidence. "Justice Delayed" is a true saga of crime, its investigation and trial, and of the effects of the murder on a small, close-knit community in Monaca, Pa. 
Published July 2015
"The Science and Pseudoscience of Children's Mental Health"
By Sharna Olfman, Ph.D., professor of psychology in the School of Arts and Sciences 
Olfman offers the latest science and fresh perspectives on the cause and treatment of children's psychological disturbances.
Published March 2015
"Beating Broadway: How to Create Stories for Musicals That GetStanding Ovations"
By Steve Cuden, assistant professor of screenwriting in the Conservatory of Performing Arts.
Cuden has developed a construct for storytelling in a musical. He breaks down 40 musicals into their narrative beats and plot points to demonstrate the framework for great broadway composition. 
Published April 2013
Cudwerks Productions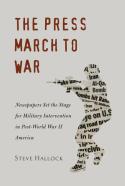 "The Press March to War"
By Steven M. Hallock, Ph.D., associate professor of journalism in the School of Communication. 
Hallock provides a comprehensive overview of conflicts from the Korean War to U.S. operations in Libya and outlines how newspapers have set the stage for U.S. military intervention.
Published May 2012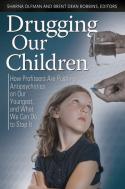 "Drugging Our Children: How Profiteers are Pushing Antipsychotics on Our Youngest and What We Can Do to Stop It"
By Sharna Olfman, Ph.D., professor of psychology, and Brent Robbins, Ph.D., associate professor of psychology, School of Arts and Sciences
Olfman and Robbins examine the reasons behind the dramatic rise in antipsychotic drug prescriptions for children and how historical and cultural factors, as well as the role of the pharmaceutical industry, have influenced this trend.  
Published February 2012

"Game Over: Jerry Sandusky, Penn State and the Culture of Silence"
By Bill Moushey, professor of journalism, School of Communication. Moushey co-authored the book with former Pittsburgh Post-Gazette writer Robert Dvorchak. 
Moushey and Dvorchak investigate the scandal surrounding former Penn State University assistant coach Jerry Sandusky.
Published April 2012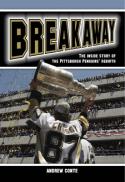 "Breakaway: The Inside Story of the Pittsburgh Penguins' Rebirth"
By Andrew Conte, adjunct professor and director of the Point Park News Service, School of Communication
Conte details the Pittsburgh Penguins' journey from bankruptcy and losing seasons to its 2009 Stanley Cup win and the opening of its new arena in the summer of 2010.
Published October 2011
"Nothing Fatal"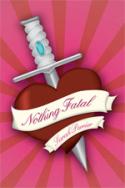 Perrier explores questions about our contemporary understanding of dating, relationships, sex and marriage. The 2009 Akron Poetry Prize-winning work for Editor's Choice delivers poems that are clearly in favor of love, while also revealing how, through imprecision of language and desire for romantic gestures, we create a kind of comedy from our courting of one another.By Sarah Perrier, associate professor of English, School of Arts and Sciences
Published October 2010
"War with Mexico! America's Reporters Cover the Battlefront"
By Tom Reilly, and edited by Manley Witten, adjunct professor, School of Communication
The Mexican War, fought between 1846 and 1848, was the first foreign war to be comprehensively reported in the American press, with at least 13 full-time correspondents covering the military campaigns conducted south of the border. Reilly's book is the first to tell the history of the Mexican War through the eyes of the reporters who covered it on the ground, and to show how that effort signaled the emergence of newspapers as an important force in American life.
Published November 2010
---
Previous Publications
"Auditioning and Acting for the Camera"
By John W. Shepard, associate professor and chair of the Theatre Department, Conservatory of Performing Arts
Every camera, including the commercial camera, the industrial camera (including CD-ROM), the soap opera camera, the sit-com camera, and motion picture camera, presents a unique challenge for an actor during an audition. Shepard shares techniques every actor should master before stepping into an audition.
Published April 2004
"Auditioning and Acting for the Camera"
"Doing Good Works: Small Acts That Make a Big Difference"
By Bryan Douglas with Sean Elliot Martin, adjunct professor, School of Arts and Sciences
"Bryan Douglas" is the pen name for a Pittsburgh man who became an Internet sensation after posting a YouTube video of his trip to Chicago to help complete strangers, from taking apart a swing set to delivering a car battery. Martin helped Douglas write the book, which offers straightforward steps for regular people who want to make a big difference in the lives of others.
Published September 2009
"Never Give Up"
By Bill Moushey, associate professor and director of the former Innocence Institute, School of Communication, with Bill Parise
Moushey profiles Steelers star linebacker James Harrison, the NFL defensive MVP in 2008, who overcame a series of daunting events that could have put him behind the wheel of a truck, a career he was considering after being cut four times by NFL teams, or worse.
Published fall 2009
"Our State Parks, Western Pennsylvania"
Photography and text by Christopher Rolinson, assistant professor, School of Communication. Edited by Michael Caggeso
Rolinson's fine arts photography book has 92 photos depicting remote and wild locales within 23 state parks across Western Pennsylvania. The project grew out of photos that Rolinson shot while teaching a Nature Photography class in 2004.
Published November 2009
"Reporters Who Made History"
By Steven M. Hallock, associate professor, School of Communication
Hallock looks back at the last half of the 20th century through the work and reminiscences of 10 of the era's preeminent journalists including Helen Thomas, Anthony Lewis, Morley Safer, Earl Caldwell, Ben Bradlee, Georgie Anne Geyer, Ellen Goodman, Juan Williams, David Broder, and Judy Woodruff.
Published November 2009