There are a variety of special benefits and services available to Point Park alumni:
RSS feed
Get news updates about Point Park where and when you want them.
Learn more.
Student Center/Fitness Center
Point Park University faculty, staff and alumni may become a member of the Student Center/Fitness Center and access all of its facilities and programs. Semester and yearly memberships are offered.
Career Development
Looking for a full-time or part-time job?
Want to research employers and compare job salaries in different cities, states, or countries?
Ready to start building your career?
Visit Your Campus Career Center. We're ready to help you.
Learn More
Heinz College Scholarship for Alumni
Point Park graduates interested in pursuing a graduate degree from Heinz College at Carnegie Mellon University may be eligible for a scholarship of at least $6,000 per semester.
Learn More
Insurance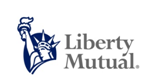 Did you know your alumni benefits include a special discounted rate on Car Insurance and Home Insurance from Liberty Mutual? Find out more and get a free quote on Auto & Home Insurance.
Discounts and savings are available where state laws and regulations allow, and may vary by state. To the extent permitted by law, applicants are individually underwritten; not all applicants may qualify.
Travel Discounts (car rental, hotels, and vacation packages)
Traveling back to the 'burgh? Check out these Point Park discounts on area hotels.
Learn more on other nationwide discounts.
Additional Benefits (Auto, home, life, pet and dental)
www.pointparkalumniservices.com
Community Classes
Point Park University alumni can receive a 20% discount on any community classes offered by Point Park. For more information about registration, please visit http://www.pointpark.edu/BusinessandCommunity/CommunityClasses.
Bookstore
Looking for a Point Park shirt, cap or other signature item? The Point Park Bookstore is open to alumni. Visit online at  www.pointpark.bncollege.com or stop in the bookstore in the lobby of Lawrence Hall.
Transcripts
To obtain an official copy of your transcript(s), please complete a transcript request and mail it to the Office of the Registrar, Point Park University, 201 Wood Street, Pittsburgh, PA 15222 or fax to 412-392-3962.
You can also request a transcript in person by visiting the Office of the Registrar on the 9th Floor of Thayer Hall. You must bring a picture ID and complete a transcript request form.
Please note that transcripts typically take three to five business days to process (unless the student is having the transcript held for final grades or degree posting). Transcripts will not be released if a student has not been financially cleared with the Student Accounts Office. For additional information please call 412-392-3861
If you are unable to connect to other alumni via Facebook please do not hesitate to let us help you. Feel free to email the    Office of Alumni Relations directly regarding your questions or concerns. Our goal is to keep our ever growing Alumni base connected and informed. We look forward to hearing from you.