If you have questions about upcoming activities, or would like to help plan an upcoming event, contact the Office of Alumni Relations at alumni@pointpark.edu or 412-392-4750.
UPCOMING EVENTS
Alumni Baseball Outing
St. Louis Cardinals vs. Pittsburgh Pirates
Saturday, May 9
Reception: 5 p.m.
Game: 7:05 p.m.
PNC Park
Join fellow alumni for Point Park's annual baseball outing! Ticketed guests are invited to a pregame reception, followed by the Pirates game and closing fireworks. Each ticket includes $10 concession credit for use during the game. Batting Practice Opportunity: Alumni who have made a gift to Point Park between Sept. 1, 2014, and May 2, 2015, will be entered to win on-field passes to watch batting practice prior to the game. Make your gift today!
RSVP by Saturday, May 2
Recent Alumni: $35
Alumni & Guests: $40
Recent Alumni Happy Hour
Wednesday, May 13, 2015
5:30 - 7:30 p.m.
Sharp Edge's Bistro Penn
922 Penn Ave.
The Recent Alumni Happy Hour is back! Join fellow alumni from the classes of 2005 through 2015 for a casual reception and conversation. Enjoy complimentary appetizers and a drink on Point Park — bring a fellow alum as a guest and you'll each enjoy an extra drink on us!
RSVP by Monday, May 11
SAVE THE DATE!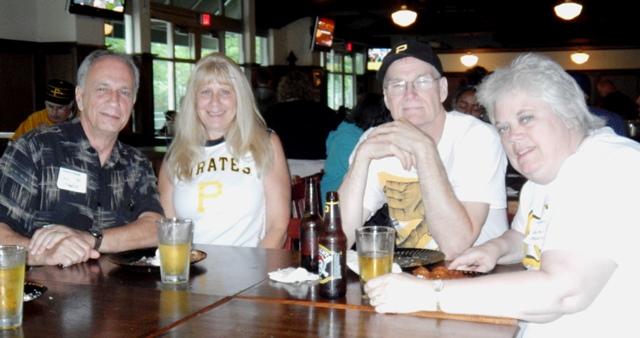 (Webinar): Making the most of LinkedIn.
May 18 (Los Angeles): Want to volunteer for the LA Regional Alumni Group to help organize and plan events? Join us for a working dinner to discuss the next year's plans.
More information coming soon.
Questions? Contact the Office of Alumni Relations at 412-392-4750.
To see more photos, check out the Point Park University Alumni Facebook page!
Stay tuned for more news about upcoming events and opportunities for alumni.